WordPress development services
WordPress at present is one of the most popular web content developing platforms that facilitate incredible appearance to a site as well as provides excellent user experience. We understand every client has specific requirements, so we offer tailor-made solutions that match your business needs. We develop powerful and easy to maintain WordPress websites for clients that provide better business outcomes.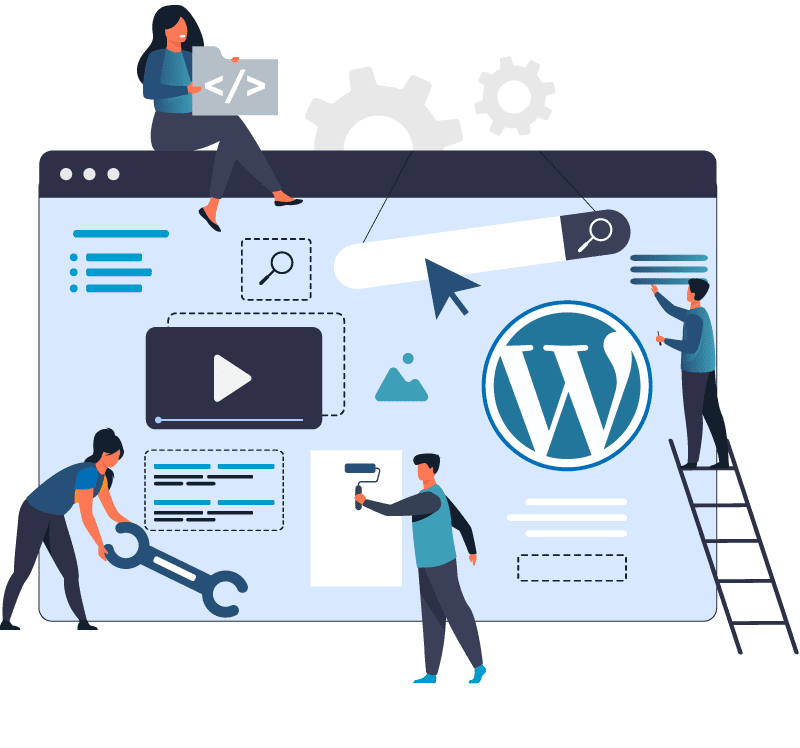 Custom wordpress development services
Get a completely customizable WordPress website for your business, service, or personal blog. Whether it is a big or small project our WordPress developers will help you to achieve your goal by building any kind of website you want, you do have to worry about website standard compliance. We perform all daily & weekly tasks with absolute perfection. We create WordPress websites that are properly optimized for the search engine so that your website can rank higher. To run your website efficiently on every device, we offer responsive and all-device-friendly WordPress web development.
Wordpress installation and configuration
Wordpress template design
Wordpress Ecommerce solution
Wordpress CMS development
Custom theme and plugin development
WordPress is very easy to use and has an instinctive interface. Adding new pages, blog posts, images, etc can be done quickly.
WordPress is browser-based. you can log in to your site anywhere you are as long as you have access to the Internet.
Search Engines Love WordPress Sites. WordPress is SEO friendly. The code behind WordPress is very clean and simple that making them ideal for search engine indexing. Also, each page, post, and image can have its meta tag keywords, description, and title, and be optimized for specific keywords, allowing for very precise search engine optimization.
WordPress does not require Html/Php editing software. You don't need any programming knowledge.
WordPress designing and development is very cost-effective. Also, the maintenance cost is comparatively cheap as you can do it yourself rather than hiring a designer. You have control of nearly every phase of your site and can easily make those simple updates yourself.
WordPress offers a responsive design that ensures that your website runs seamlessly on various devices, without having to put in extra effort for developing separate websites to run on them.
As an administrator of a WordPress site, you can setup multiple users for the website and assign access levels to each user.
WordPress is highly customizable and it has amazing flexibility as it can be used for creating a variety of websites. You can create a personal blog, business website, eCommerce store, etc.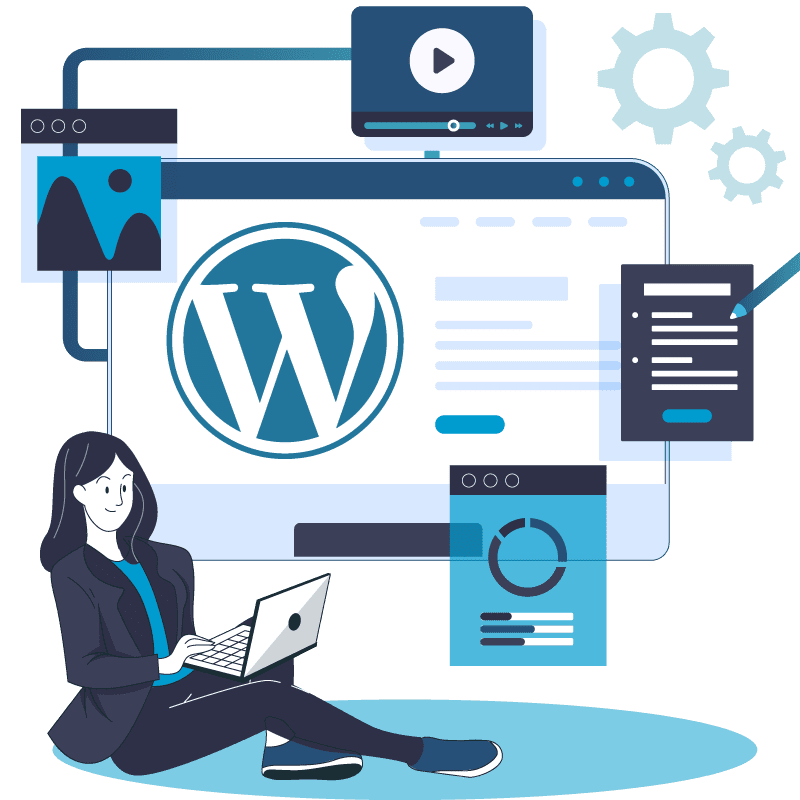 Get fully functional, robust, and user-friendly WordPress websites for your blog, business, startups, and organization at an affordable yet highly professional way.  Whatever you're looking for, we can make that happen. Starting price is Rs. 2999/- INR or $42 USD.
*Price varies according to the complexity of the work and design.