Brochure Designing Services
A brochure is a creative art to reach customers. The brochure is single or multi-sheet informational or promotional documents that explain your company's objects, values, and who you are. Any services or products cannot have a marketing or sales plan without brochures. A brochure is designed for an organization or business to convey some information about the product, service, or organization and it should attractive enough to catch the interest of the audiences.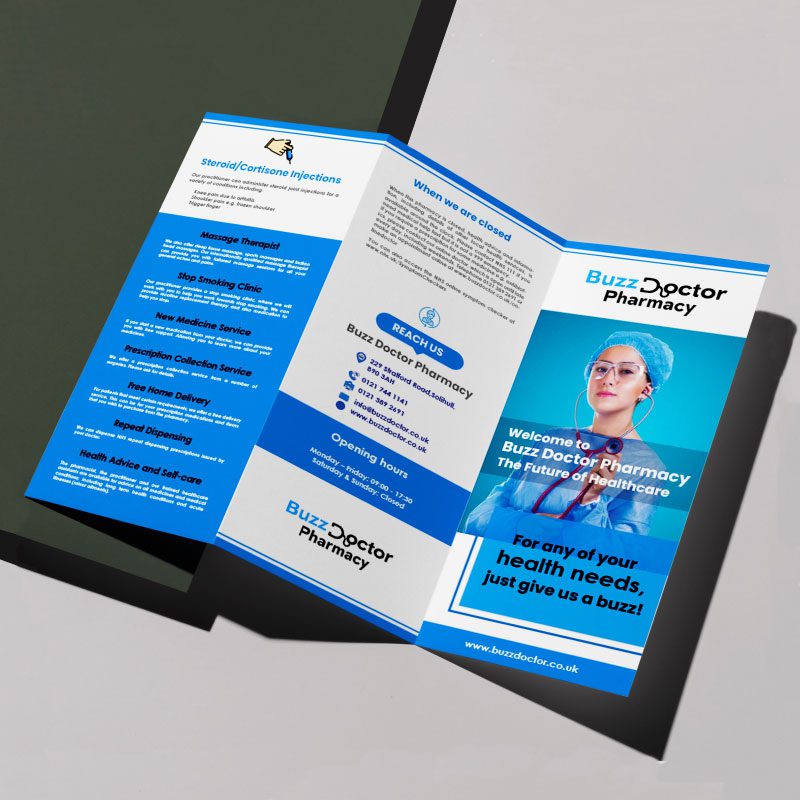 Brochure designing for Print & Web
Brochure designing service should be effective enough to create a lasting impression. Thus, it is necessary to have a visually appealing cover and attractive header so that it can create a first impression. Reliable and accurate content will help you in reducing the cost, save time, and boost sales. The content should focus on facts and information that will create engagement in your customers. A close view of your business is crucial, that informs people necessary features about your company.
Double Gate Fold Brochure
Parallel Fold or Accordion Fold Brochure
Double Parallel Fold Brochure
For any business to be successful, need brochures or an informational pamphlet that serves to teach people about your services. Brochures can be classified into many categories.
Our expert brochure design team will provide a creative brochure that will attract your customers. Each product that we create for you is unique in style. This will help you catch the attention of the consumers. Whenever we receive a new order, our team studies the entire business process of the client along with the mission and vision of the business. This helps them to create the most satisfactory brochures in line with the principles of the company.
Print Brochure
The print brochure is a popular type of brochure that is used widely by businesses to circulate among their prospects and provide information. They are simple brochures that are designed attractively so that they can grab the attention of the customer easily. Some types of brochures only provide information and images about the products that are sold by any particular company. They try to attract the attention of a buyer and provide information about some product or service. These are the commonly used brochures that are in use for marketing.
Print Brochure
The advantage of Web brochure over the paper brochure is the decrease of paper wastage. Benefits include saving money, helping the planet with the desolation caused by the disposal of paper and ink. You can read easily in any medium with an enhanced online presence. It is easier to back up or recover. No damage or loss as the paper brochure. Available from anywhere. Improved reading experience with new technology. e-Brochures are ideal for use in several ways, like portfolio showcase, promotional newsletter, marketing newsletter, instruction manuals, photo albums, etc.
If you are looking for creative brochures or want to discuss further regarding your project, please contact us. We will be happy to provide you our professional brochure design services. There's no limit to what you can get designed here. Whatever you're looking for, we can make that happen. The brochure design starts from Rs. 1999/- INR or $28 USD.
(The above price is for 4 pages. Extra pages will cost you more.)
*Price varies according to the complexity of the artwork and pages.