With social media design from Graphicspeep, you can take the look and feel of your website to every social part of the web.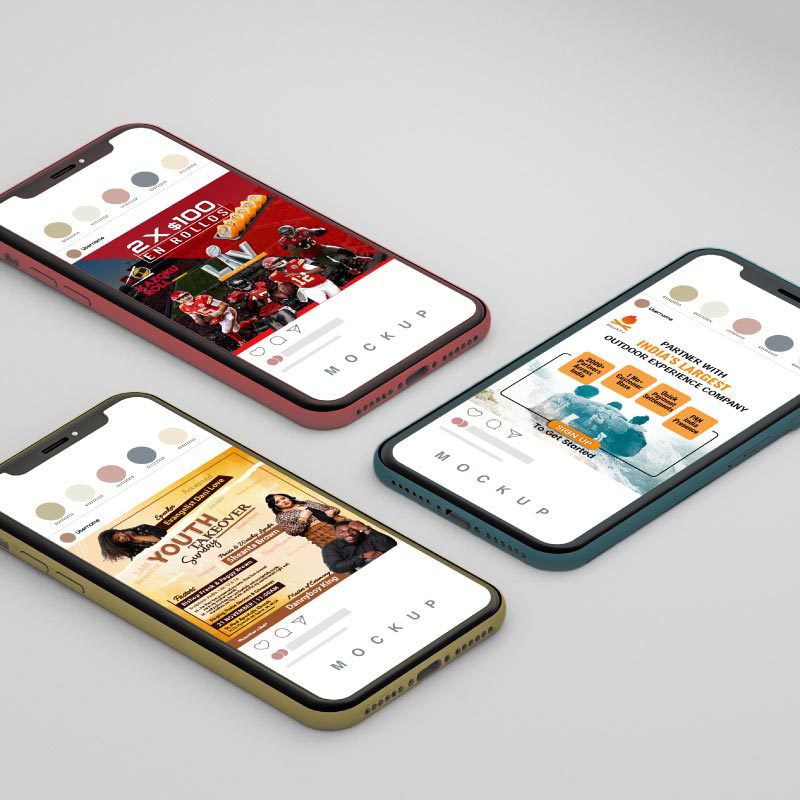 Linkedin Banners & Covers
Any Social Media Banners, Posts, Covers, Ads, etc.
FB Banners, Covers, Posts
Insta Posts, Covers, Reels
Bring success to your brand
A logo gives a unique identity to the company by separating it from other competing brands. Your logo will be the face of your company till the end of its existence and even after that. The first thing about any company, organization, or any individual entity which makes recognition among the clients is logo design or your symbol which is unique itself and has an identity about your company. Our custom made logo designs are simple, effective, appropriate, versatile, and can reflect the brand in the best possible way. To make your brand great, our Logo Design Company consists of skilled professionals who can make hard-hitting logo ideas to help reflect your brand. Our logo designing services include a complete understanding of a brand, the company operation, and its ultimate objectives. 
We provide social media design services to help companies efficiently brand their social media channels. Feel free to contact us at any time. There's no limit to what you can get designed here. Whatever you're looking for, we can make that happen. The social media design starts from Rs. 499/- INR or $7 USD.
*Price varies according to the complexity of the artwork.