Business Card Designing Services
Having creative business cards is the best way to promote your business in the physical world. Your business card for the company's name is a great medium to pass on your message to your customers. You may want your business card to serve as a part of a mini-portfolio that shows your business. Everyone should put the same time and money to design the business cards that put into promoting a business.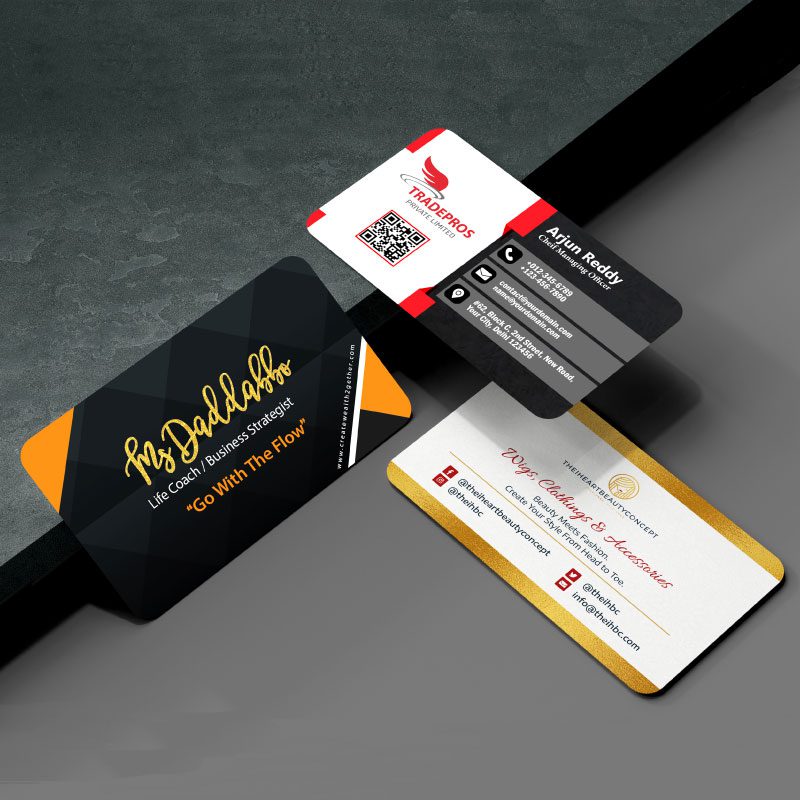 We strongly believe in implementing consistency in your quality and perfection in our designing service. Skills and professionalism are necessary to design a good business card that can easily represent your business to those who need your service. 
A business card is the presentation of an organization and its depiction. The most essential piece of stationery to almost all businesses is the business card containing all your contact details and providing an image of your business. We have a wealth of experience when it comes to designing business cards. We completely discuss with our clients about their business card requirements. After having a fair idea of what our clients want, we choose a suitable method to turn their requirements into reality. Our exceptional designers will find out the most impact-full designs that can create value for your product identity.
A standard business card size is 2″ x 3.5″, either horizontal or vertical orientation. Horizontal is traditional, but some industry and businesses make their business cards in vertical layouts. But you can choose another size and shape. Using modern cutting and print systems, any dimension can be used for your business card.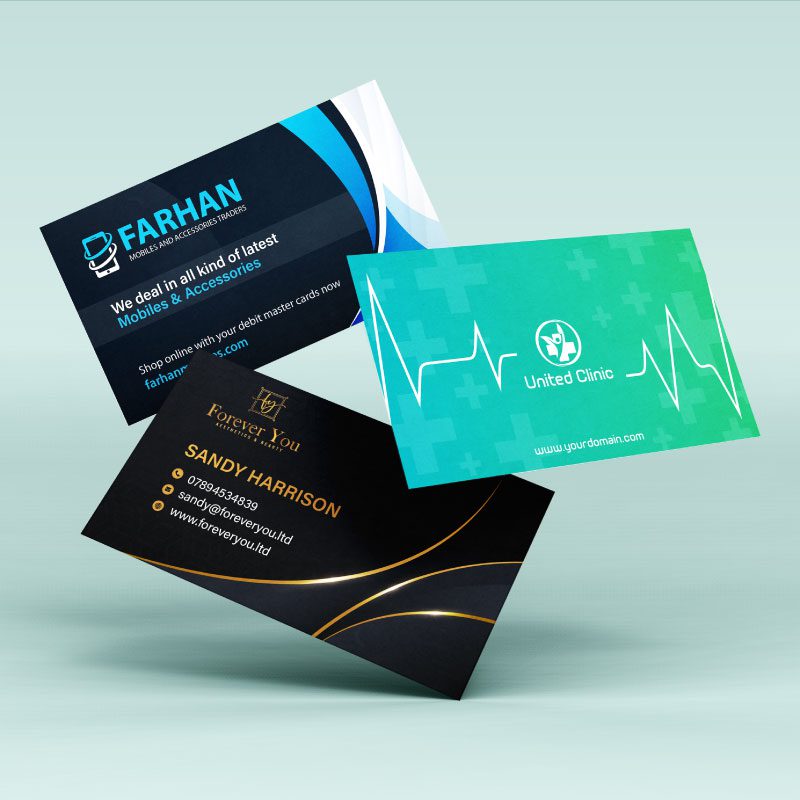 If you are looking for a creative Business card or visiting card design or want to discuss further regarding your project, please contact us. We will be happy to provide you our professional brochure design services. There's no limit to what you can get designed here. Whatever you're looking for, we can make that happen. The business card design starts from Rs. 999/- INR or $14 USD.
*Price varies according to the complexity of the artwork and pages.